Sulwhasoo's unique sun care tailored to heavy ultra-fine dust pollution
Proven Results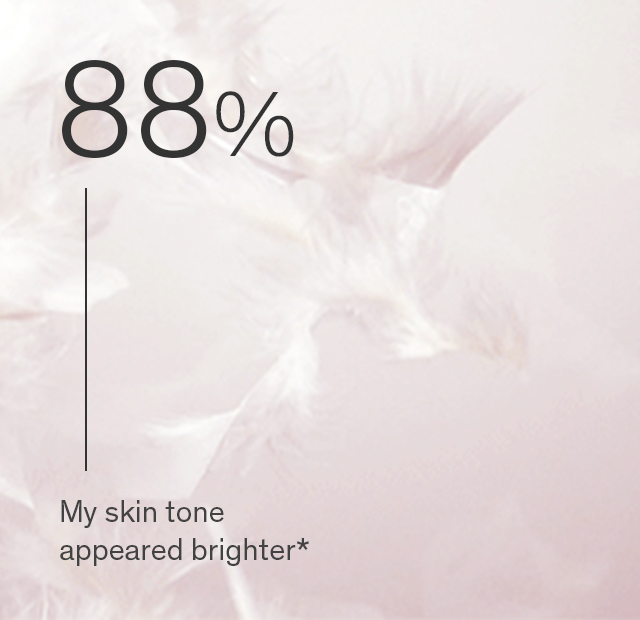 Milky Tone Up
I barely noticed any stinging sensations
caused by the formula 97%
The formula produced a finish that did not feel
sticky at all 88%
My skin tone appeared brighter
upon putting makeup 88%
* Based on an independent consumer study on 45 Asian women between ages 25 and 39, after 5 days
Product Details
UV WISE BRIGHTENING
MULTI PROTECTOR
SPF 50+ PA++++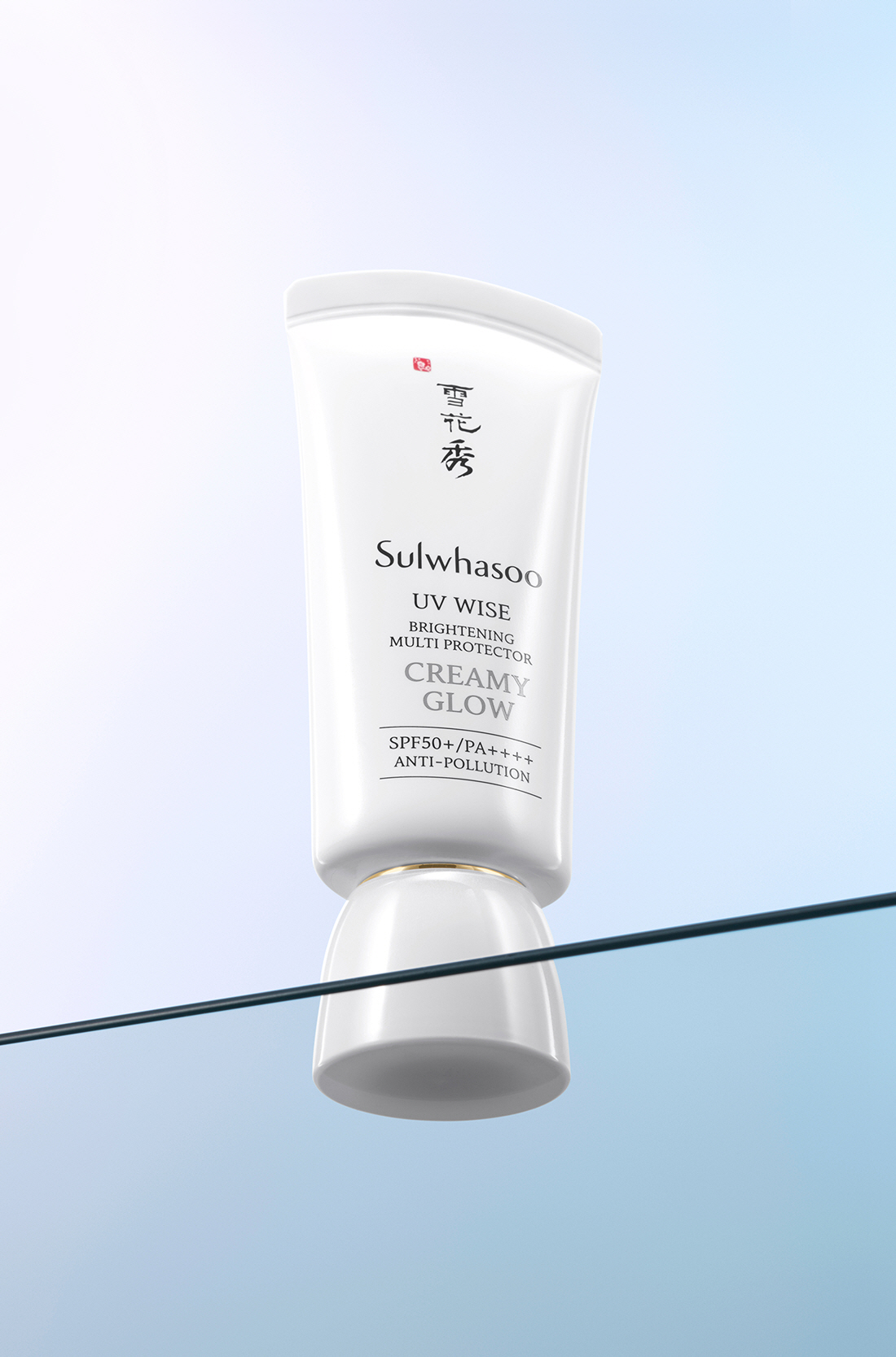 Sulwhasoo's unique sun care tailored
to heavy ultra-fine dust pollution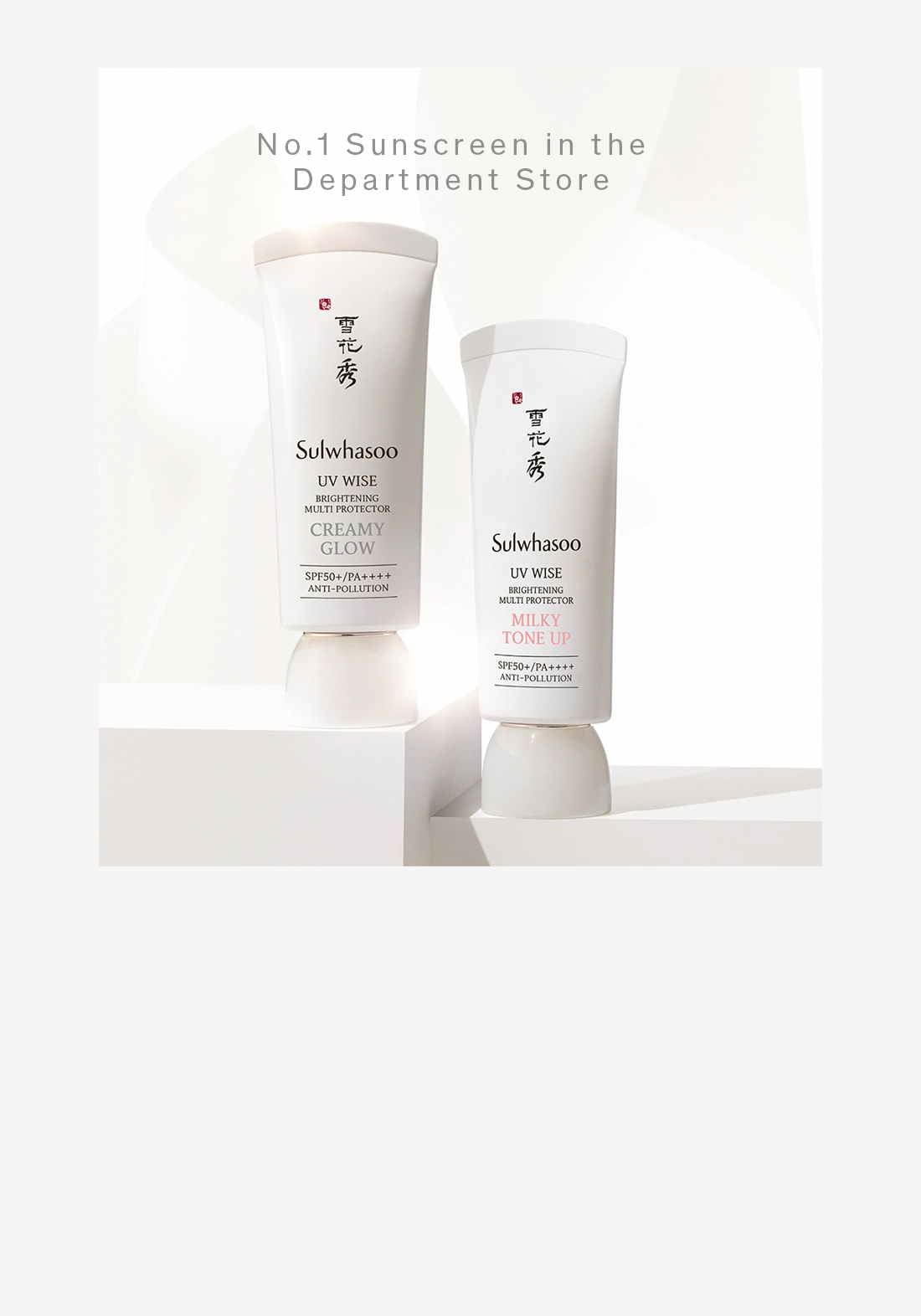 Mild brightening sunscreen

 

effectively protects
the skin from the harmful UV rays and
environmental stimuli
Ranked no. 1 in the sunscreen category in
the Korean Department Store based on sales in 2019
*Beaute Research, 2019.4Q, based on data from Korea
- Ranked no.1 in the UV protection category.* (*2019, Beaute Research Korea)
- Sulwhasoo's top-5 product in repurchasing rate.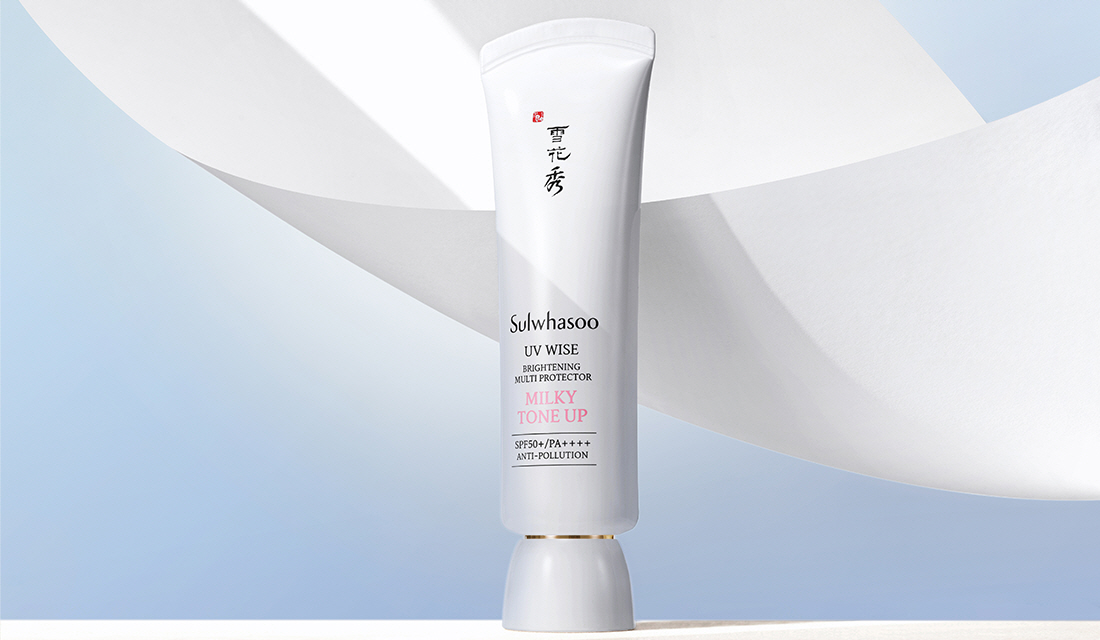 Triple-action protective shield that blocks UV rays, soothes irritated skin, and brightens the look of skin tone
Environment protective shield: The formula blocks not only powerful UV rays, but also ultra-fine dust (PM 2.5)
Soothing protective shield: Sulwhasoo's unique herbal substance called the Snowise Formula™ soothes stressed skin due to UV rays.
Brightening protective shield: The formula makes your skin look clearer and brighter the longer you apply it.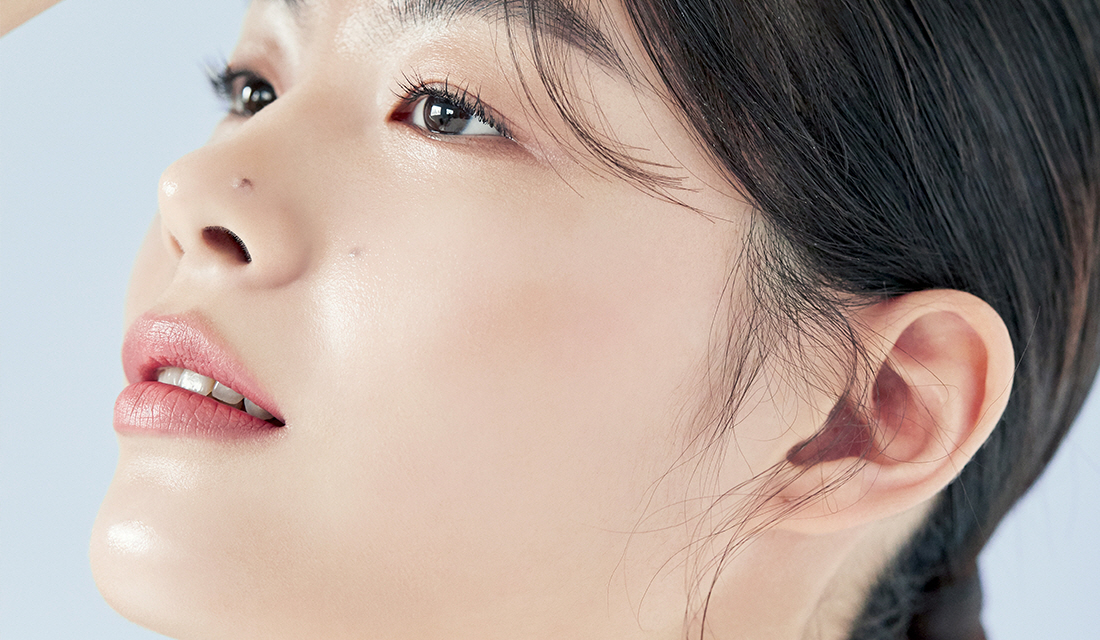 Less irritation, stronger UV protection
To make the formula user-friendly, even for delicate skin, Sulwhasoo completed a myriad of dermatological, hypoallergenic, and eye irritation tests for the UV Wise Brightening Multi Protector. Try this hypoallergenic sunscreen that soothes stressed skin.
How to use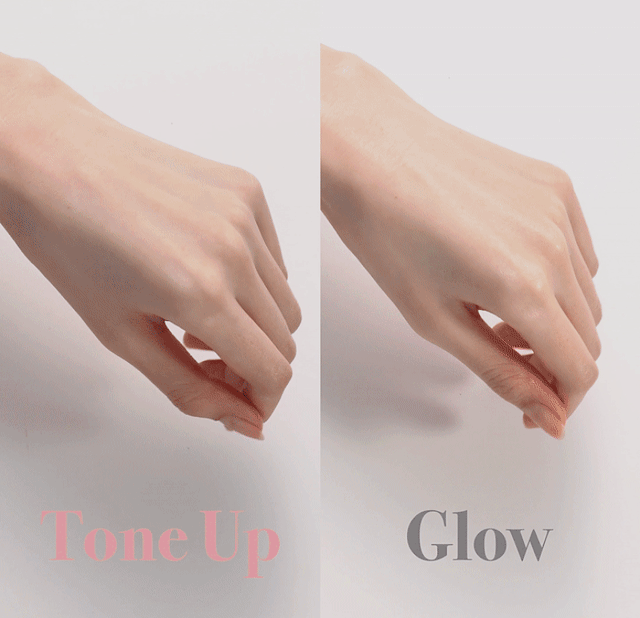 TIP
The UV Wise Brightening Multi Protector is available in two different versions.
You can choose the right product that suits your specific skin-related concerns.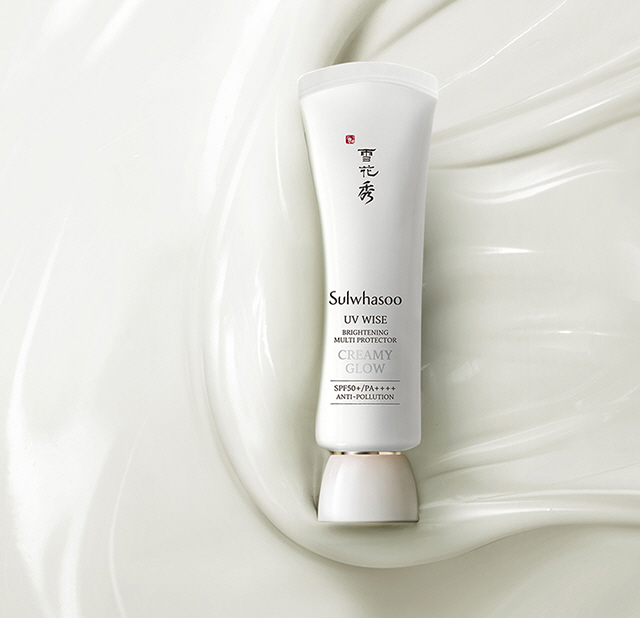 Moisturizing and radiance-boosting
UV protection - No. 1 Creamy Glow
When you feel that your skin is dry.
When you need a moisturizing sunscreen in the cold winter months.
When you want glowing skin.
Sulwhasoo UV Wise Brightening Multi Protector 50ml
Recently Viewed Products
You can go to your viewed items