This cleansing foam, formulated with bija seed oil, salicylic acid, and rose crysta, removes impurities with fine lather.
a fruit that helps protect the skin!
Jeju Island's Bija Forest is home to legendary Torreya Trees (also known as Bija), whose fruit takes at least 20 years to grow. Bija fruit has been celebrated since ancient times for its medicinal benefits, including improving imperfections. The abilities of this precious Bija fruit essence has been specially harnessed to help strengthen the skin's protective barrier and to help improve the look of imperfections.
Fair Trade from Sondang-ri, Jeju Island
As a part of our contribution to the local community on Jeju Island, we source Bija fruit from Songdang-ri through fair trade, which creates an income source for the community.
Citrus green herbal fragrance from a thousand-year-old Bija Forest
A rich, fragrant scent of the forest that produces phytoncides and 100% natural essential oil fragrances of lavender, lemon and lime relax and refresh your mind and body as if you are standing in the middle of Bija Forest.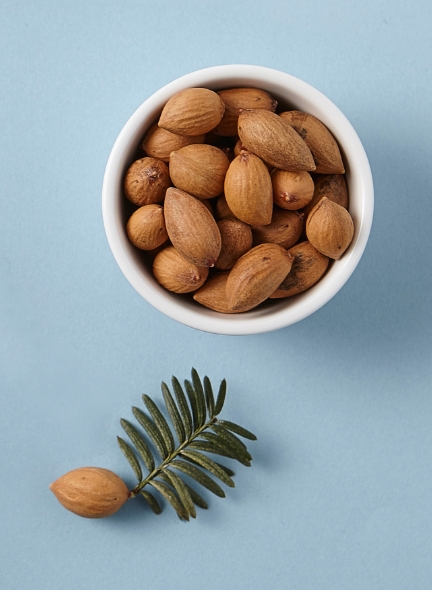 *How to use
Squeeze a small amount onto clean, wet hands and create a rich lather. Gently massage over wet face and thoroughly rinse with lukewarm water.

Pro Tip: For a more thorough cleanse to remove oil-based impurities, try using a cleansing oil as a primary cleanser prior to using the foam cleanser.
innisfree Bija trouble facial foam 150ml
Recently Viewed Products
You can go to your viewed items