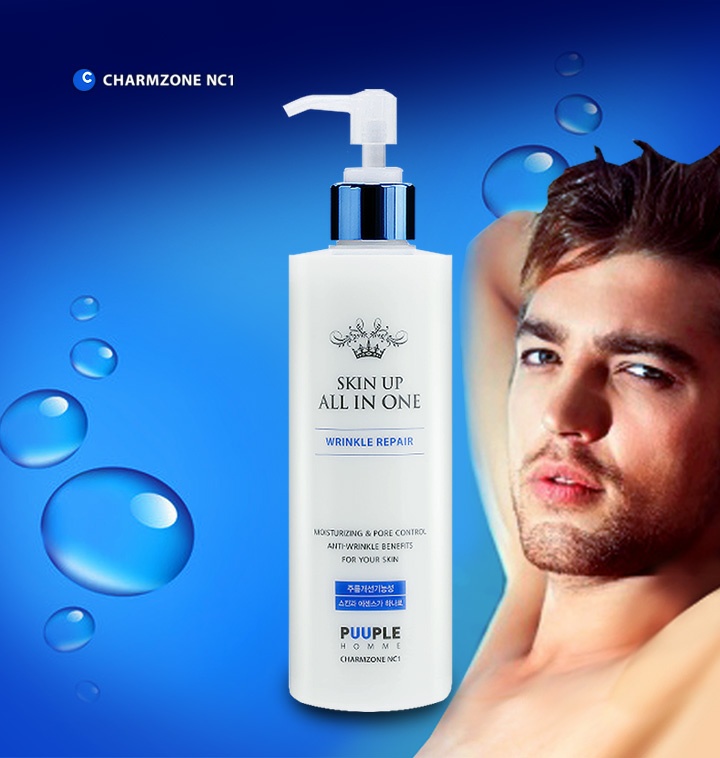 Safe raw material
Excellent ingredients are essential
We provide fresh, high-quality products.

Don't apply anything
Because my skin is precious
Hydration
Nutrition supply
Pore care

After applying Puuple Skin Up All-in-One (skin and essence combined)
If you re-apply Puuple Creamy All-in-One (lotion and cream combination)
It adds nutrition to the moisturizing feeling and keeps the skin fresh without tightness.
Now is the time for men to take care of their skin.
1. Strengthen natural moisturizing function.
2. It contains adenosine, which is the main ingredient for wrinkle improvement.
3. It was not necessary to apply an essence separately with a skin containing essence.
4. Hyaluronic acid provides cold moisture from the outside to the inside of the skin, forming a membrane on the surface of the skin to lower the moisture level.
5. Moisturizing, preventing dry skin, skin protection, and Machihyun.
6. Strengthen the skin barrier, natural desiccant, vitamin.
7. Tokoperyl acetate and ceramide, which are good for maintaining moisture and strengthening skin barriers.
CHARMZONE NC1 Men's Puuple Skin Up All In One 300ml
Recently Viewed Products
You can go to your viewed items