AROMATICA
Founder Story
The pioneer of a clean and safe beauty care in Korea, AROMATICA will continuously strive to launch safe, healthy and sustainable products.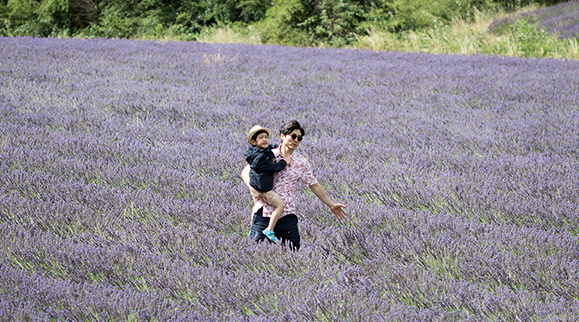 Clean Beauty Mission
Jerry Kim, the founder of AROMATICA, left a stable and promising lifestyle at a reputable financial company to positively contribute to the community with his accomplishments. To gain more knowledge, Kim studied abroad in Australia, where he was exposed to aromatherapy.
Kim, who had suffered from dry and sensitive skin since his childhood, discovered the natural remedy from botanical essence. He developed a deep passion for herbs and plants and their efficacies. Also, he realized that most of his personal care products consisted of synthetic fragrance and harmful ingredients.

Although synthetic chemicals may feel impactful and harmless, they are compounds that damage the health and skin. To protect the skin, trustful ingredients should be fundamentally used. To withstand for a healthier alternative, Kim began to import safe and efficacious ingredients to cosmetic companies in South Korea to drive out harmful ingredients in the cosmetic industry.

Cosmetic businesses realized that there was a higher cost alternating synthetic compounds with safer ingredients, so continued the use of their former ingredients. Kim, the first aromatherapist generation in Korea, decided to start his own business in 2004. Jerry Kim established Korea's clean beauty industry, AROMATICA.
Jerry was an initiator of the cosmetic ingredient safety campaigns in Korea organized by the Environmental Working Group (EWG) which is a non-profit American activist group that specializes in research and advocacy of human health and the environment. In addition, by actively informing about EWG's ingredient campaigns and bringing the attention of Korean cosmetic companies to the issue of safe cosmetic ingredients, Jerry opened a new era for Korea's clean beauty industry.
Sustainable Clean & Vegan Beauty
Pioneer in Clean Beauty Industry
AROMATICA has introduced EWG to Korea for the first time, acting as an EWG Safe Cosmetics Campaign Partner in the US Environmental Organization since 2009. As a result, the Korean cosmetics industry leaned to a positive influence and changed to safer ingredients, which opened a new era of cosmetics in Korea.

In 2016, AROMATICA became the first Korean brand to receive U.S. EWG VERIFIED ™ certification. AROMATICA is committed to meet the standard of the purest and healthiest products and deliver a safer beauty care alternative
Clean and Vegan Brand
AROMATICA is registered as a partner of the Vegan Society, the world's oldest and most prestigious vegetarian organization. To uphold the respect for life, AROMATICA is cruelty-free, and strictly avoids anima-derived ingredients. AROMATICA selects natural and organic ingredients to deliver safe and authentic products.

On top of that, AROMATICA is Eco-cert certified, a reassurance to provide with suitable solutions to promote good environmental and societal practices. We are committed to organic farming to build a sustainable world.