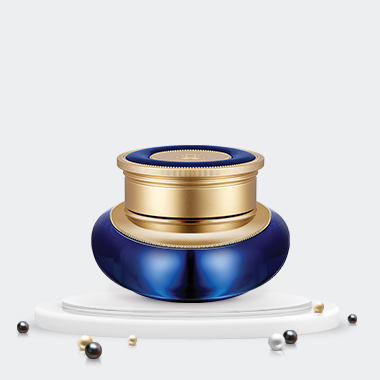 - THE HISTORY OF WHOO Gongjinhyang Kun Ja Yang Moisture Cream(Moisture Cream for Men) 50ml
- This moisturizing cream adds healthy vitality to male skin.
- This is a male-only moisturizing cream with a fresh finish that provides moisture and nutrients to make the skin shiny and moist.
- A hydrating cream for men with a refreshing finish that provides moisture and nutrients to make skin shiny and moist,rejuvenating the skin with an anti-aging product.
- An Oriental medicinal rejuvenating facial treatment for men Features a unique Korean royal court formula that reduces mens skin problems Contains antioxidant "Sansam Dongchung Hacho" (Mountain Ginseng Cordyceps) ingredients Helps postpone skin aging process by controlling skin cell oxidation Blended with "Seohoyongjeong tea", an emperors tea for revitalizing benefits Restores vitality & elasticity to skin Unveils a firmer, smoother, more radiant & healthier looking complexion
- At the last step of the foundation, take an appropriate amount and gently apply it along the skin texture of the face in the order of cheeks, forehead, nose and chin, then wrap the entire face to absorb deeply.

HOW TO USE 
At the last step of skin care, take an appropriate amount, spread it over the entire face, and use it like a massage.
Key Ingredient 
* "Yongan Bullodan": Emperor's nourishing "Yongan Bullodan" is added with wild ginseng cordyceps to further reinforce vitality to maintain elastic skin.
* Green tea: Green tea, called the green empress, has excellent antioxidant effects, giving the skin vitality and vitality.
The History of Who's Gongjinhyang: Kun Line 
* Gongjinhyang: Kun is a basic skin care line for men that rejuvenates and revitalizes the skin with platinum and 'Seohoyoungjeong tea', and emperor's tea, fused by a secret formula to give a smooth surface but firm inside.
* Also It is skin care line for men with 'Wild ginseng Cordyceps sinensis', ginseng flower, platinum and pure gold ingredients, the unique anti-aging formula 'Hwalsangbo', which is inherited from the Korean royal court.
Brand Story 
* The History of Whoo collection is the modern reinterpretation of traditional beauty secrets from the Korean royal courts.
* The brand combines the benefits of Eastern herbal medicine with modern science.
* "The History of Whoo" is a luxury cosmetic product that contains the legend of the beautiful queen and the "secret" of the palace that has inherited it.
*The History of Whoo brings the beauty of the Queen to your skin!
Ingredient 
Purified water, dipropylene glycol, glycerin, cyclopentasiloxane, dimethicone, isododecane, squalane, 1,2-hexanediol, glyceryl stearate, cetearyl alcohol, panthenol, PEG-100 stearate , Cetyl Palmitate, Butylene Glycol, Silica, Sorbitan Olivate, Dimethicone Crosspolymer, Trisodium IDTA, Glyceryl Acrylate, Japanese Angelica Extract, Cnidium Rhizome root extract, Clove flower extract, Spanish licorice root extract ,Ginger extract, Jujube extract, Cornus officinalis fruit extract, thyme extract, antler extract, jeju rye extract, Cordyceps militaris extract, green tea extract, ginseng extract, hydroxycitronel al, etc.
Whoo Nourishing Moisture Cream For Man 50ml
Recently Viewed Products
You can go to your viewed items