The bio all-in-one fluid effectively brightens and revitalizes men's skin by controlling dull tone and excessive sebum.

1. The anti-oxidant function of Bio-dual effectorTM improves the condition of tired skin and makes oily skin fresh caused by excessive sebum.
2. Its ingredient of peppermint extract provides a refreshing, cool feel and soothes irritated skin due to shaving.
3. The 3-in-1 type (Toner + Lotion + Essence) conveniently takes care of 5 kinds of men's skin problems. (Dull tone+ Sebum + Skin dryness + Wrinkles + After-shaving)
How to use
After washing the face, evenly apply an appropriate amount on the face starting from the inside and working outward; gently tap to promote absorption into skin.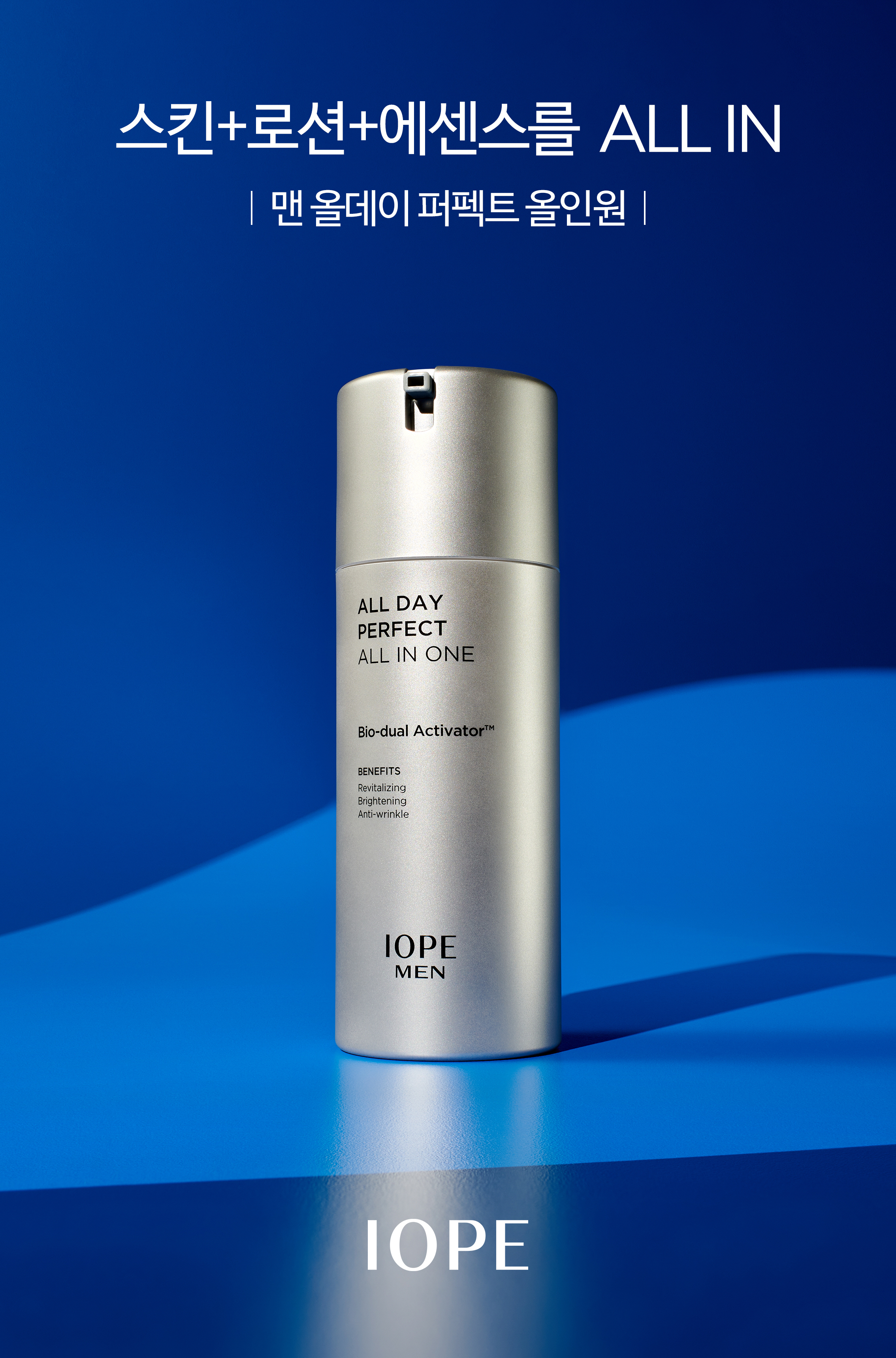 IOPE Man All Day Perfect All-In-One 120ml
Recently Viewed Products
You can go to your viewed items