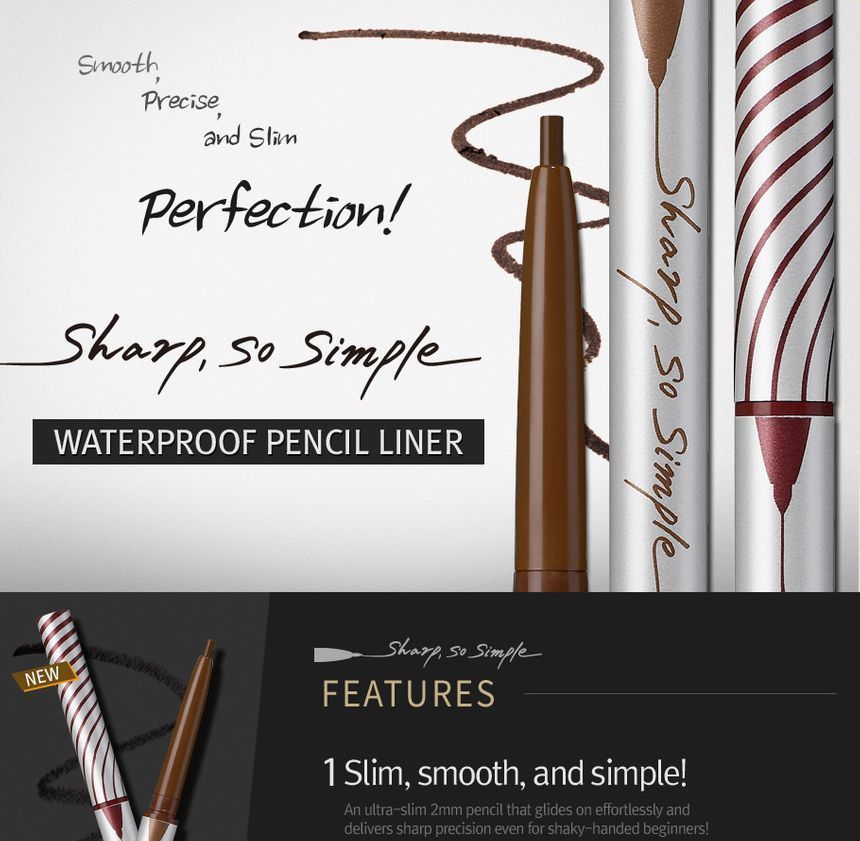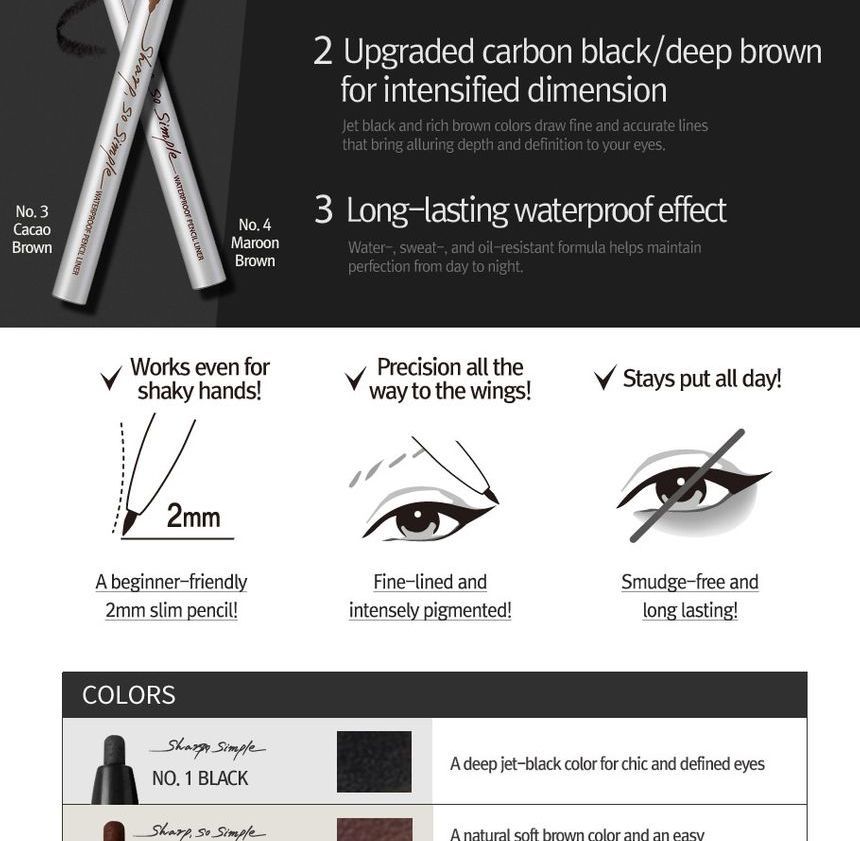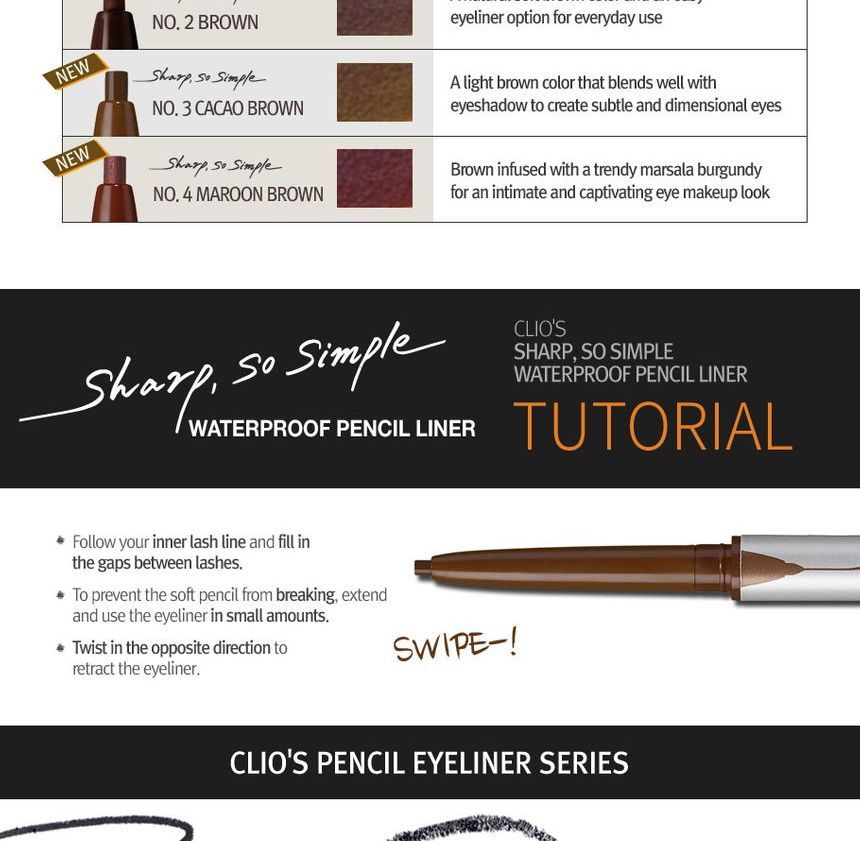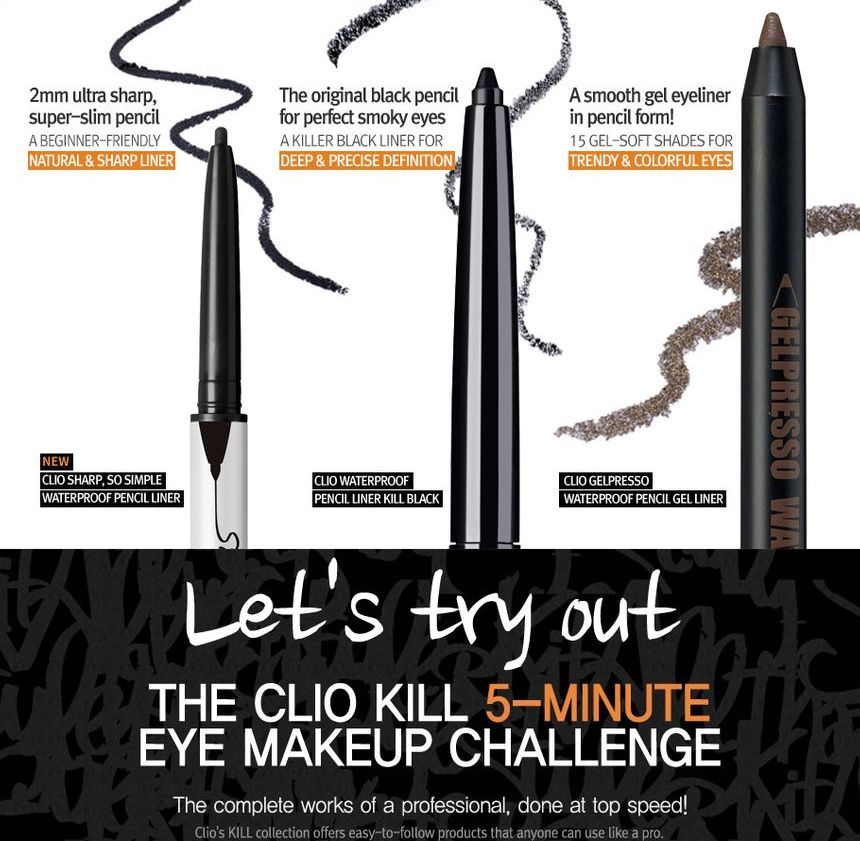 * New 001 Black




* New 002 Brown 


* New 003 Cacao Brwon 




* New 005 Dark Brown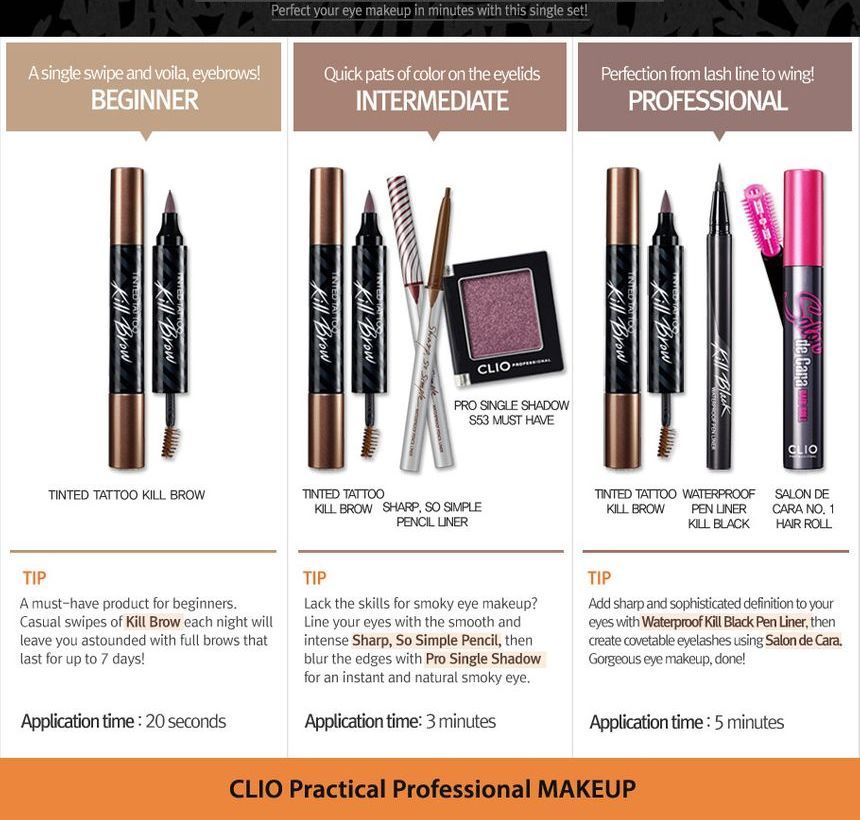 [SERVE UP SMOLDERING LOOKS] Our creamy and smooth pencil eyeliner glides on effortlessly to define your eye. The highly-pigmented formula offers rich and deep colors. No tugging, skipping, or dragging involved!

[SHARP AND NANO-THIN PENCIL TIP] Our self-sharpening tip makes it easy for you to move freely across your lids. Perfect cat eye, wing or tightline every time.

[WATERPROOF FORMULA] Waterproof, sweat-proof, smudge-proof, you name it. With a waterproof formula that won't flake, fade or run, you can keep your eyes looking fresh throughout the day. Feel free to use on the inner rim of your eye. Super easy to remove with remover at the end of the day.

[PICK YOUR SHADE] We offer perfect shades for any occasion and every mood. All shades compliments any brow, eyeshadow, mascara, or lip color.

[PAIR WITH OUR BROW AND MASCARA PRODUCTS] Build your look with our best-selling brow products and mascara products. All available on the 'CLIO PROFESSIONAL' storefront.
CLIO Sharp so simple waterproof pencil liner
Recently Viewed Products
You can go to your viewed items