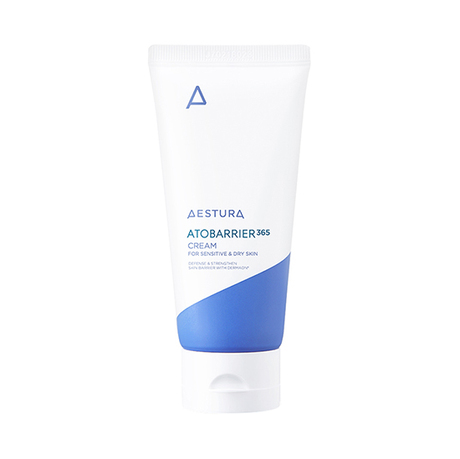 [IDEAL FOR]
Those with dry skin
Those with a weakened skin barrier

[INGREDIENTS/MATERIAL]
DermaON®: A stabilized, skin lipid-like ingredient that improves skin's moisture retention
Allantoin: Improves the elasticity and softness of skin
Squalane: Helps boost hydration
Glycerin: Attracts moisture to skin making it soft and supple

[FEATURES]
Provides deep moisturization to provide relief to dry skin
Helps strengthen the skin barrier to improve moisture retention 
# capsule cream
#barrier cream
#Secolji Cream 
#100 hours of moisturizing

Ato Barrier 365 Cream that strengthens the broken skin barrier

visible moisturizing capsules
100 hours of moisturizing power that can be felt on the skin
Moisturizing capsules that melt and absorb into the skin comfortably deliver moisturizing power to the skin.
HOW TO USE
step1
It is a product that is used together with Olgul and the body, and is ready to use within 3 minutes after washing or bathing.

step2
Apply gently to areas with severe dryness.

step3
Massage into the skin as if covering the skin with the palm of your hand, allowing it to be absorbed into the skin.
AESTURA Atbarrier 365 Cream 80ml
Recently Viewed Products
You can go to your viewed items